Welcome to ELDE
ELDE is inspired by modern Scandinavian rituals in beauty. Our products are based on the most natural ingredients, sourced from all over the world. The world is full of natural plants and botanicals that can deliver exquisite results to your skin. We harvest these ingredients and blend them together to create luxurious products with optimal fast-acting results. Now you can put your best face forward.
We are clean and ethical
We only make our products ourselves, in our own facility in Førde, Norway. No shortcuts, no outsourcing. Our products are free from: parabens, PEGs, syntethic parfume, animal derived/produced ingredients, mineral oil, methylisothiazolinone, methylchloroisothiazolinone and much more.
The Story
The story started out in Norway back in 2009, when our then 14-year-old founder Vemund Eldegard decided to make his own skin care products. He wanted products that would fit his demand for safe and natural products, but could not find this on the Norwegian market. The products where back then created by hand in small batches in the valley in Førde by the beautiful mountains and the fjords. The products where poured into elegant containers and sold exclusively to small stores, saloons, friends and family. Eight years later we sell products to large stores internationally and our products are still made in Norway.
"I wanted to create something just as good as traditional skin care, only safe, natural and vegan."

– Vemund Eldegard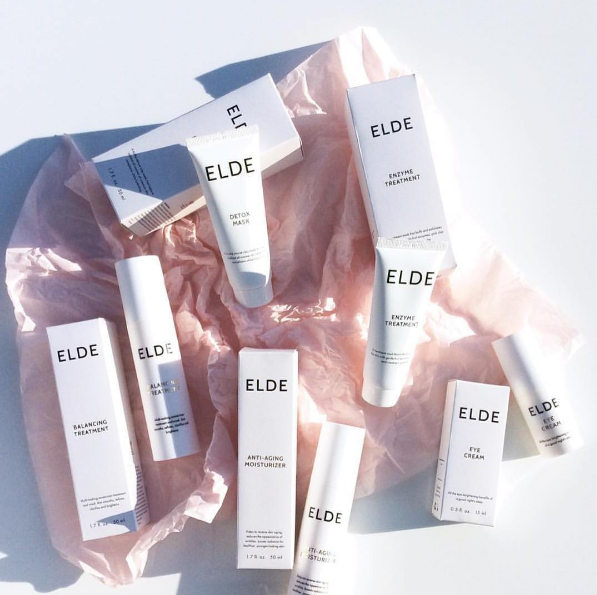 The guarantee
When Vemund formulated his products back in 2009, he created strict guidelines and banned many ingredients that are traditionally found in cosmetic products. A list of over 100 ingredients containing ingredients such as petrolatum, parabens, sulfates, PEGs and synthetic perfumes have never and will never be found in our products. By producing our products ourselves we give you the ELDE guarantee, guaranteeing safety for all.
Read more about our guarantee